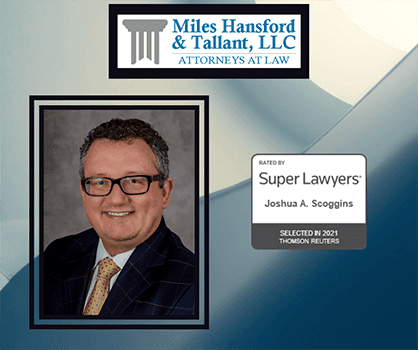 Miles Hansford & Tallant, LLC is thrilled to make the announcement that Joshua A. Scoggins has been named to the 2021 Georgia Rising Stars list!
Josh's primary practice area is land use and zoning. He works tirelessly to achieve his clients' goals and is dedicated to doing so in the most efficient and cost effective manner.
This is an exclusive list, recognizing no more than 2.5 percent of the lawyers in the state. To be eligible for the Rising Stars list, a candidate must be either 40 years old or younger, or in practice 10 years or less.
Congratulations on the achievement of excellence, Josh!