Georgia Eminent Domain and Condemnation Attorney
Serving Clients Throughout the State of Georgia
The government may take private land for public use through a process called eminent domain or condemnation. Government officials have the right to take property under these provisions, but landowners have the right to know why and take action to make sure they are fairly compensated.
Miles Hansford, LLC believes that clients facing significant legal problems like eminent domain and condemnation deserve high-quality representation backed by experience and tenacity. Led by Partner Joshua Scoggins, our firm has established a new eminent domain and condemnation practice assisting clients across Georgia. As advocates for clients statewide, we offer support and guidance for those facing eminent domain.
Contact our firm by calling (770) 574-6688 and get support from our Georgia eminent domain and condemnation attorney.
What Is Eminent Domain/Condemnation?
In Georgia, the government has the right to take private property regardless of the owner's wishes through eminent domain. The government may also condemn a portion of a person's property for a similar purpose. However, the government cannot simply take property at will – instead, the government must pay just compensation for the property, and it may only be used for public use.
The state's use of eminent domain can also be temporary. This means that property may be used for a period of months or years and returned to the owner.
Understanding Property Value
The government is required to pay a property owner just compensation for their land if it is taken through eminent domain or condemnation. The amount paid to the owner must be fair, and is based on a number of factors ranging from the value of the land condemned to the amount any remaining property is devalued because of the condemnation. Homeowners may challenge the amount of compensation the government must pay if they feel that the government's offer was not adequate.
Landowner Rights
While the government has the power to take land through eminent domain or condemnation, landowners have rights as well. The Landowner's Bill of Rights (HB 1313) limits the scope of eminent domain and only permits condemnation when:
The possession or use of the land benefits the public good
The land would be for public utilities.
The property title is clouded.
There is unanimous consent.
The purchase of the land would remedy a blight.
The acquisition of the land would be for the purpose of building roads or channels of trade and travel
The government may have tremendous power through eminent domain, but landowners have rights including the right to just compensation and the right to reasonable forewarning of eminent domain.
Miles Hansford, LLC
Partners & Attorneys
Joshua A. Scoggins

Attorney & Partner

Josh Scoggins has extensive experience representing clients in real estate related matters including purchase and sale transactions, real estate development, construction law, commercial leasing, easement acquisition, utility issues, title disputes, ...
Are You Prepared for The Government To Take Your Land?
Mile Handford's experienced team of attorneys have established a preeminent Condemnation/Eminent Domain Practice that serves all of Georgia.
Led by Partner Joshua Scoggins, our team's knowledge of the law and extensive experience working with GDOT, local government transportation departments and utility providers helps achieve the best outcome for our clients both in terms of maximizing the compensation paid for their property and also minimizing the harm to their remaining land.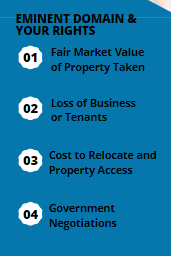 REQUEST A PERSONALIZED MAP
Miles Hansford, LLC can create a map specifically for you that
shows how a project will impact your property.
Complete our contact form today for a free map.


Instead of going to prison, Atty Hansford was able to get him in a 1-year drug treatment program and probation. I would highly recommend Atty Hansford for representation in any legal defense you needed.
Rely on Our Skills & Knowledge
See How We Stand Out From the Rest
We Provide a One-on-One Client Experience

We're Committed to Finding a Solution

Years of Collective Legal Experience

We Want the Best for Each Client
Let's Find a Solution
Request a Consultation Today
Meet Our Attorneys